Leading AI Companies Unite in Pursuit of Transparency and Safety, White House Unveils Promising First Steps Towards Regulation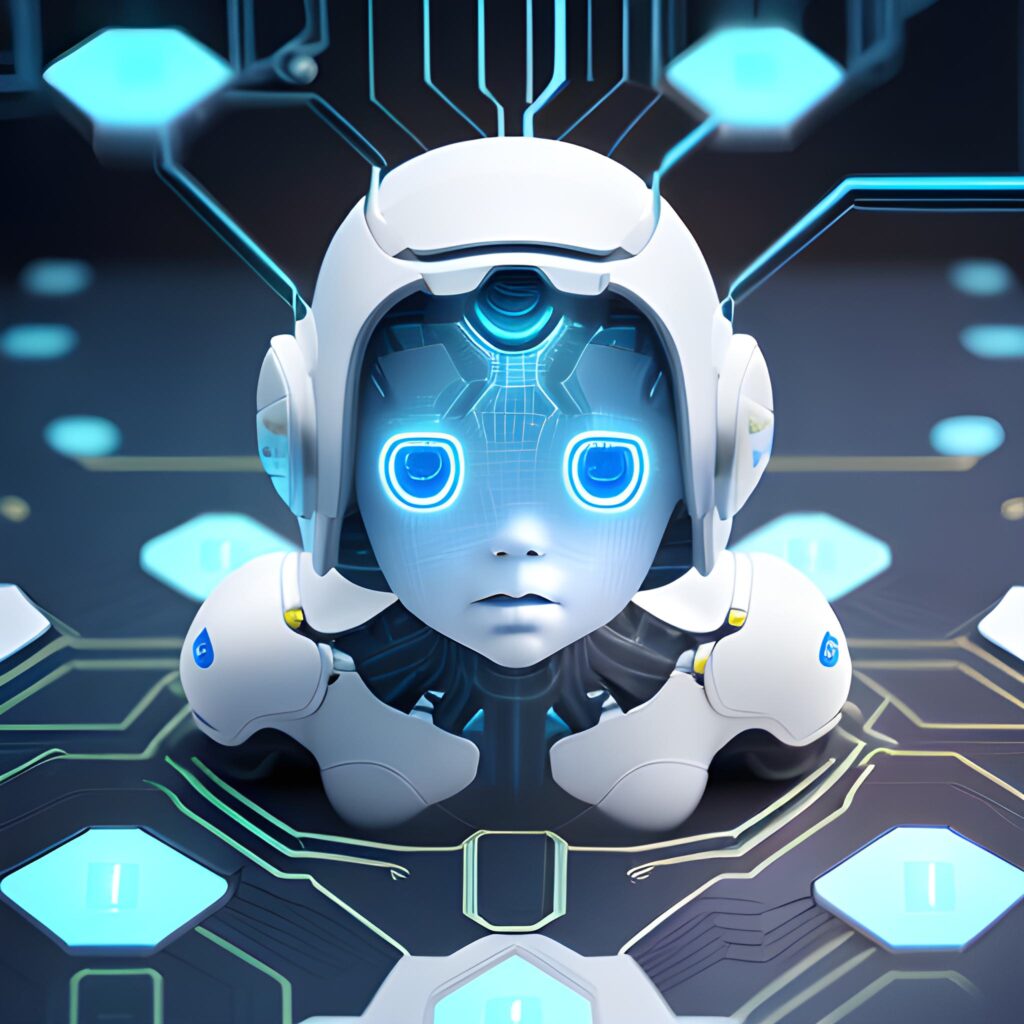 In a groundbreaking move, seven of the world's most prominent artificial intelligence (AI) companies have come together to embrace a series of industry best practices, signaling a crucial stride towards transparency and safety in the rapidly evolving AI landscape. The White House announced this landmark development on Thursday, unveiling a comprehensive plan to bolster regulation and accountability in the AI sector.
The seven pioneering companies joining forces for this noble endeavor are none other than Amazon, Anthropic, Google, Inflection, Meta, Microsoft, and OpenAI. Together, they have vowed to adhere to a set of principles that encompass security, transparency with the public, and rigorous internal testing of their AI products before public release.
A high-ranking White House official, speaking anonymously due to confidentiality agreements surrounding the announcement, disclosed that President Joe Biden is poised to sign an executive order aimed at further solidifying the regulations governing AI. Although the details are yet to be finalized, the official stressed that this initiative holds a top spot on the president's agenda.
"This is a high priority for the president," the official affirmed. "The White House is actively developing executive action to govern the use of AI for the president's consideration."
Top executives from the participating companies are scheduled to meet with the White House on Friday, signifying their commitment to supporting this collaborative venture. Among the eminent personalities attending are Microsoft President Brad Smith, Google and Alphabet President of Global Affairs Kent Walker, Amazon Web Services CEO Adam Selipsky, Meta President of Global Affairs Nick Clegg, OpenAI President Greg Brockman, Anthropic CEO Dario Amodei, and Inflection AI CEO Mustafa Suleyman.
As part of their earnest commitment to transparency and safety, each of the seven companies will engage independent experts to conduct comprehensive audits of their AI systems, meticulously examining them for potential vulnerabilities. Furthermore, these companies pledge to exchange valuable insights and discoveries with one another, governments, and researchers, fostering an environment of shared knowledge and collective growth.
One of the most crucial aspects of this agreement involves the development of "watermarking" mechanisms, designed to enable users to discern content generated by AI. This feature seeks to mitigate the impact of AI-generated content and empower users with valuable information.
However, not everyone is convinced that these initiatives go far enough. Renowned AI critic, Gary Marcus, acknowledged the importance of these commitments but voiced concerns about the lack of transparency concerning the data used to train AI models.
"I think it's a great first step, and it doesn't go far enough," Marcus contended. "First of all, because it's voluntary. Secondly, one of the most important things we need here is what data are being used to train the models, and that's not part of this."
While these challenges are acknowledged, there is no denying the immense impact of generative AI systems such as OpenAI's ChatGPT, which captivated the world's attention last year, leading to an influx of new users. This surge in interest, however, prompted the U.S. government to grapple with defining a suitable role for AI.
In response to these developments, OpenAI CEO Sam Altman actively sought the support of Congress to regulate the industry in May. In June, President Biden himself traveled to San Francisco to meet with leading figures from Silicon Valley companies spearheading the AI revolution in the United States.
The focal point of this unprecedented agreement is undoubtedly the emphasis on creating a newfound transparency that will facilitate experts in scrutinizing AI systems more effectively. The White House official highlighted the significance of independent analysis by domain experts, fostering a trustworthy and credible regime of evaluation. Additionally, the companies pledged to collaborate with academia, civil society, and various governments to establish and uphold best practices for safeguarding AI systems.
This joint effort by the top AI companies is a critical milestone in the pursuit of transparency and safety within the realm of artificial intelligence. As the world continues to embrace the potential of AI, these commitments pave the way for a responsible and accountable future, where cutting-edge technology coexists harmoniously with humanity's best interests. The dawn of a new era in AI regulation and cooperation is upon us, and the world watches with bated breath as these visionary companies lead the way into an ethically-guided future.
https://www.nbcnews.com/tech/tech-news/top-ai-companies-agree-work-together-transparency-safety-white-house-s-rcna95406
{
"prompt": "Leading AI Companies Unite in Pursuit of Transparency and Safety, White House Unveils Promising First Steps Towards Regulation, deepleaps.com",
"seed": 2504567015,
"used_random_seed": true,
"negative_prompt": "",
"num_outputs": 1,
"num_inference_steps": 25,
"guidance_scale": 7.5,
"width": 512,
"height": 512,
"vram_usage_level": "balanced",
"sampler_name": "euler",
"use_stable_diffusion_model": "revAnimated_v11",
"clip_skip": false,
"tiling": "none",
"use_vae_model": "vae-ft-mse-840000-ema-pruned",
"stream_progress_updates": true,
"stream_image_progress": false,
"show_only_filtered_image": true,
"block_nsfw": false,
"output_format": "jpeg",
"output_quality": 75,
"output_lossless": false,
"metadata_output_format": "json",
"original_prompt": "Leading AI Companies Unite in Pursuit of Transparency and Safety, White House Unveils Promising First Steps Towards Regulation, deepleaps.com",
"active_tags": [],
"inactive_tags": [],
"use_upscale": "RealESRGAN_x4plus",
"upscale_amount": "4"
}