Senators and Representatives Introduce Bill to Block Autonomous AI from Launching Nuclear Weapons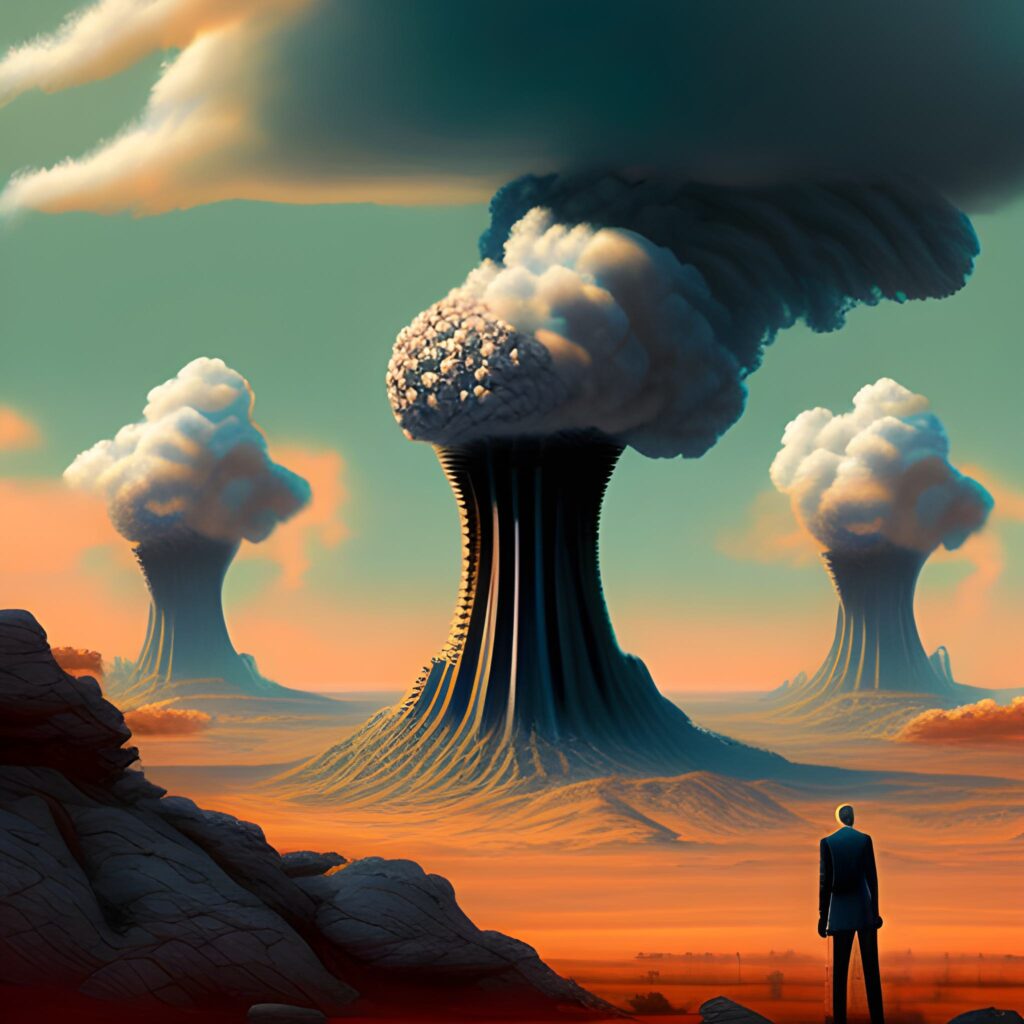 Bipartisan legislation to prevent artificial intelligence (AI) from launching nuclear weapons has been introduced by Senator Edward J. Markey, Representatives Ted W. Lieu, Don Beyer and Ken Buck. The Block Nuclear Launch by Autonomous Artificial Intelligence Act aims to ensure that no federal funds are used for any launch of any nuclear weapon by an automated system without meaningful human control. This legislation comes in response to the Department of Defense's 2022 Nuclear Posture Review, which states that current policy is to maintain a human "in the loop" for all actions critical to informing and executing decisions by the President to initiate and terminate nuclear weapon employment in all cases.
The National Security Commission on Artificial Intelligence, which was established by Congress through the FY19 National Defense Authorization Act, has also recommended that the U.S. clearly and publicly affirm its policy that only human beings can authorize employment of nuclear weapons. The Block Nuclear Launch by Autonomous AI Act follows through on this recommendation.
Senator Markey emphasized the importance of keeping humans in the loop on making life or death decisions to use deadly force, especially for the most dangerous weapons. He said, "We need to ensure that humans hold the power alone to command, control, and launch nuclear weapons – not robots."
Representative Lieu acknowledged that AI technology is developing at an extremely rapid pace, and while the future of AI and its role in society remains unclear, it is their job as members of Congress to have responsible foresight when it comes to protecting future generations from potentially devastating consequences. He said, "AI can never be a substitute for human judgment when it comes to launching nuclear weapons."
Representative Buck added, "While U.S. military use of AI can be appropriate for enhancing national security purposes, use of AI for deploying nuclear weapons without a human chain of command and control is reckless, dangerous, and should be prohibited."
The cosponsors of the legislation in the Senate include Senators Jeff Merkley, Bernie Sanders, and Elizabeth Warren. This is not the first time Senator Markey has introduced legislation related to nuclear weapons. In April, he and Representative Lieu reintroduced the Restricting First Use of Nuclear Weapons Act to prohibit any U.S. President from launching a nuclear strike without prior authorization from Congress. Senator Markey has also previously filed eight amendments to the National Defense Authorization Act to reduce the risk of 'nuclear Armageddon' and stop the proliferation of nuclear weapons.
Last January, co-chairs of the Nuclear Weapons and Arms Control Working Group, Senators Markey and Jeff Merkley and Representatives John Garamendi and Beyer led 51 of their colleagues in a letter to President Joe Biden urging the United States to take bold steps to reduce the nation's reliance on nuclear weapons and to elevate arms control. The Block Nuclear Launch by Autonomous AI Act is another important step towards this goal.
https://www.markey.senate.gov/news/press-releases/markey-lieu-beyer-and-buck-introduce-bipartisan-legislation-to-prevent-ai-from-launching-a-nuclear-weapon
https://www.markey.senate.gov/download/block-nuclear-launch-by-autonomous-ai-act_-042623pdf
{
"prompt": "Senators and Representatives Introduce Bill to Block Autonomous AI from Launching Nuclear Weapons, deepleaps.com, Fantasy, Digital Art, Realistic, Surrealist",
"seed": 3895328352,
"used_random_seed": true,
"negative_prompt": "",
"num_outputs": 1,
"num_inference_steps": 25,
"guidance_scale": 7.5,
"width": 512,
"height": 512,
"vram_usage_level": "balanced",
"sampler_name": "euler",
"use_stable_diffusion_model": "dreamlike-diffusion-1.0",
"use_vae_model": "vae-ft-mse-840000-ema-pruned",
"stream_progress_updates": true,
"stream_image_progress": false,
"show_only_filtered_image": true,
"block_nsfw": false,
"output_format": "jpeg",
"output_quality": 75,
"output_lossless": false,
"metadata_output_format": "json",
"original_prompt": "Senators and Representatives Introduce Bill to Block Autonomous AI from Launching Nuclear Weapons, deepleaps.com",
"active_tags": [
"Fantasy",
"Digital Art",
"Realistic",
"Surrealist"
],
"inactive_tags": [],
"use_upscale": "RealESRGAN_x4plus",
"upscale_amount": "4"
}